This mint chip recipe for frozen yogurt from the Sprouted Kitchen Cookbook is brilliant. The recipe combines two parts of Greek yogurt with one part of cream to get a delicious mint. I shared this gem of a recipe back in 2012 and found that many of you were still looking for it this summer. I thought I'd update the post today, take a look at it, and add some updated links to Sprouted Kitchen.
First of all, frozen yogurt is a breeze. Sara uses fresh mint and then strengthens it with some mint extract. Brown rice syrup is used as a sweetener – rich and malty in taste, with much less edge than refined sugar. If you don't have access to brown rice syrup, you can trade in maple syrup (I would use a short half cup as a starting point). My tip when it comes to homemade ice cream or frozen yogurt? Migrate to order. Few things are better.

Fresh mint soaked in cream at the top and bottom.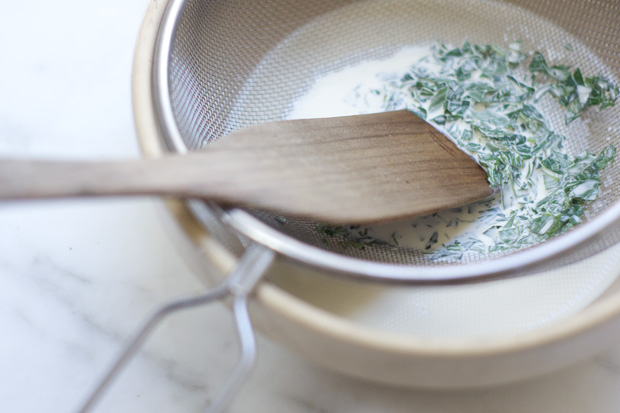 A few frozen yogurt tips
If you are not working to order, let it thaw for a few minutes before scooping.
Keep in mind that this is a yogurt base, so it's a little spicier than frozen goodies made exclusively with cream, milk, or alternative milk. If you like something sweet, taste halfway while stirring and add a little more brown rice syrup or maple syrup as you like.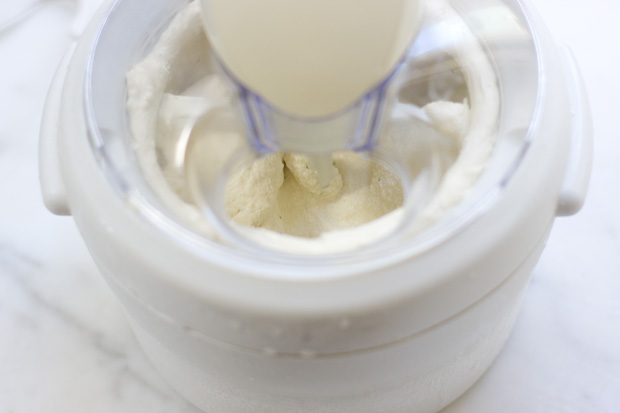 A few variations
Add some lemon verbena and / or basil to the mint to improve the taste dimension and fragrance.
In the last few moments stir in a few ripe strawberries for a berry version.
Stir in some torn peach wedges.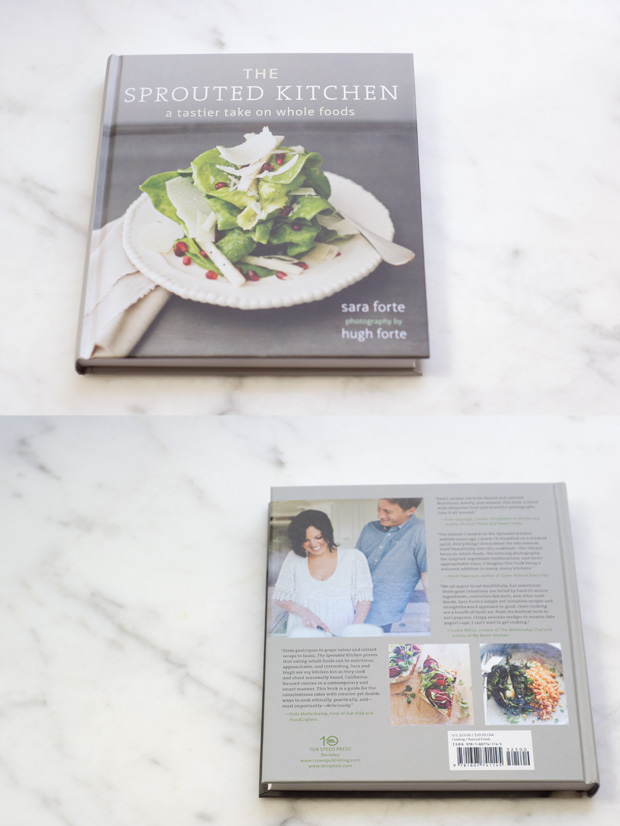 The sprouted kitchen cookbook
A couple of shots of the book itself. 🙂 Frozen yogurt is one thing, but I've also planned about twenty other recipes. For example, take a look at these beautiful capellini. Or the roasted plum tartare below. The book is full of inspired, beautifully photographed whole food recipes – and I suspect you will all love it.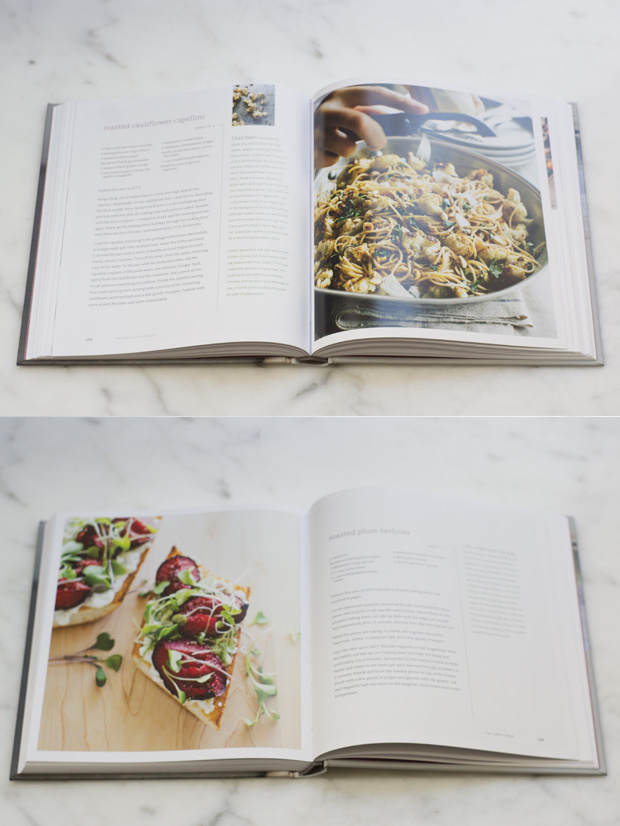 I was lucky enough to see an early, early version of the book (before it was bound and printed) and wrote a little quote for the back. Is it weird to share it here? "When I landed on the Sprouted Kitchen website years ago, I knew I came across a related spirit. Everything I loved about the website extends wonderfully into this cookbook – the lively focus on whole foods, the tempting one Photography, the inspired combinations of ingredients and Sara's responsive voice. I think of this book as a welcome addition to many kitchens. "
Stay in touch with Sprouted Kitchen
You can follow Sprouted Kitchen on Instagram and enjoy the brilliant new Sprouted Kitchen Cooking Club! The Instagram for SKCC is here.