I eat a piece of homemade bread and butter. And in all honesty, it might be the least interesting looking bread you've ever seen. That means, at this particular moment, there is nothing on this earth that would taste better. I am sure of it. It reminds me of the bread my father sometimes baked for us as children. An absolutely simple ingredient yeast bread recipe that I can almost guarantee you. My father's bread was made from all-purpose white flour, while this bread is made from a white wheat and oatmeal mixture. I've baked it three times this week after finding the recipe for it in a beautiful, heartfelt cookbook by Natalie Oldfield.
I took a few shots of the book to give you an idea of ​​what it was like. See below. Super cute right? I love the grids of vintage family pictures and the soft color palette of the recipe pages. It is a collection of recipes inspired by Dulcie May Booker's notebooks written by her granddaughter Natalie. It was released in New Zealand, then Australia and the UK. I came across my copy the other day at Omnivore Books here in SF, although I believe it hasn't been published in the US.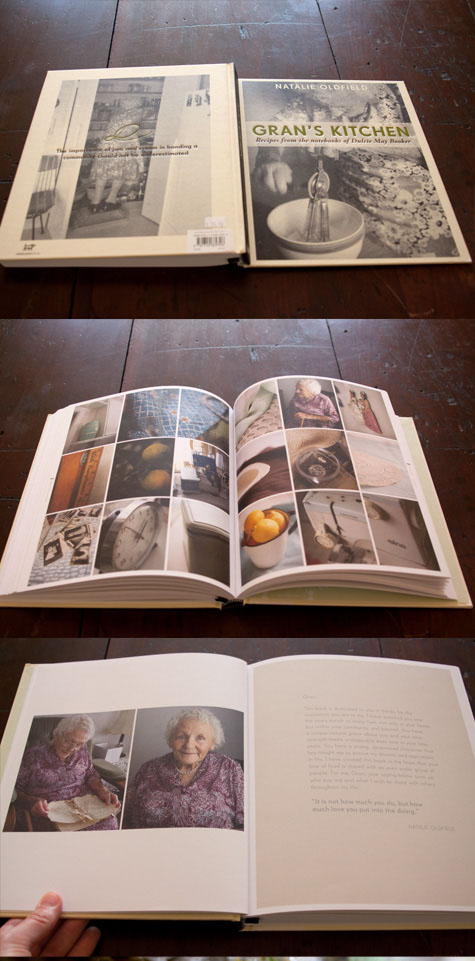 The recipes are classic and straightforward. The kind that can be baked a hundred times – scones, fruit cakes, chocolate cakes, lemon bars, shortbread and a selection of savory dishes.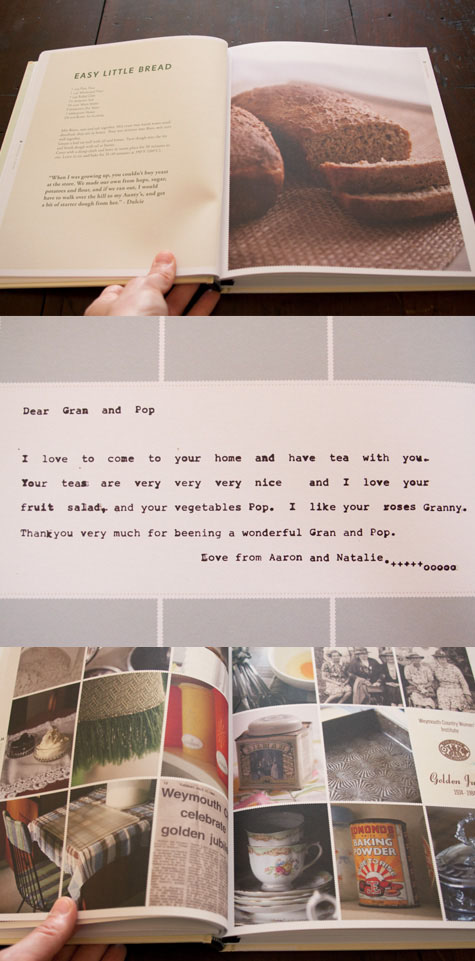 So, to everyone who still shies away from yeast-based recipes, you have to give this one a try. You can have the batter in the pan in 5-10 minutes. It sits for 30 minutes while I'm in the shower, then straight in the oven. Thank you Gran & Natalie. It's a nice book.