I will now share the best in my fridge. It's a jump and I can't get enough of it. If you can imagine an updated version of the virtuous hippie spreads that have been found in California food cooperatives and farmers' markets for decades, that was exactly what I wanted. The basis is a trifecta of creamy ripe avocado, nuts (cashew nuts or almonds) and chickpeas. Lemon juice occurs with an acidity of orange and lime. And then I searched the spice drawer – cayenne pepper, curry powder and ginger all play here for parties.
A versatile dip (or spread!)
This is a hard jump. It goes well with baked pita chips, tortilla chips, crackers, etc. It can also play a supporting role in many other ways. It is a versatile sandwich spread. And I love it when it is spread over grilled flatbread rubbed with garlic. It is A + in burritos or on quesadillas. Make a large Under Swoosh in the bottom of your favorite grain bowl and charge it. You can even thin it out with a dash of olive oil and extra lemon juice for a creamy dressing.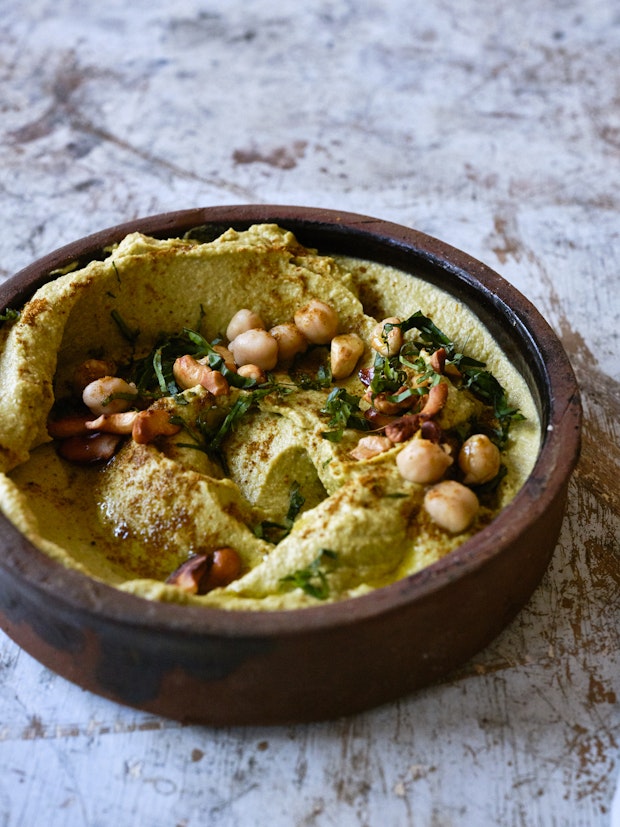 Topping
I like the idea of ​​using toppings to let people know what they're eating. Here you can see, for example, cashew nuts, chickpeas and the curry powder. The toppings give the creamy dip a varied texture. You can use as many or as few as you like, but I find that the rubbers are always scooped out first.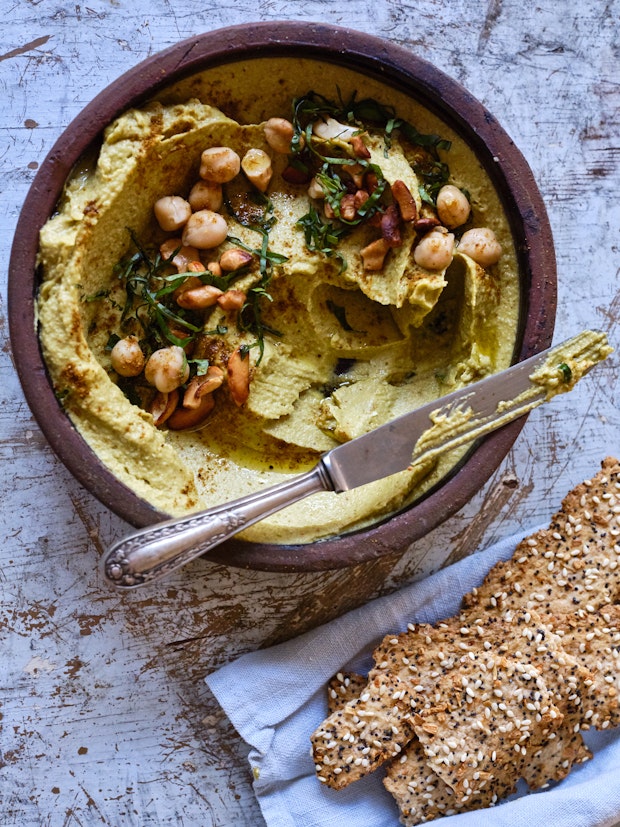 Please do this bath, you won't be sorry;) It's just so good and so versatile. But if you think it might not be your thing – other dips / spreads that I love are this vibrant beet caviar or of course great guacamole. Enjoy! xx, -h