As I went into the vacation weekend, I thought I'd share this variation on my favorite summerberry chips. I recently managed to finish a dinner to celebrate my good friend Chanda's birthday. Blackberries, strawberries, and cherries boil into a thick, jam-laden, wine-infused fruit mud under a crispy, oat-speckled top. It's the good stuff and it's just silly.
If you are on your way to camping you can definitely make a brilliant campfire version in a cast iron Dutch stove. There's a version of this in my last book, but I doubled the topping out for that book. Nobody ever complains about too much of the sprinkles;] …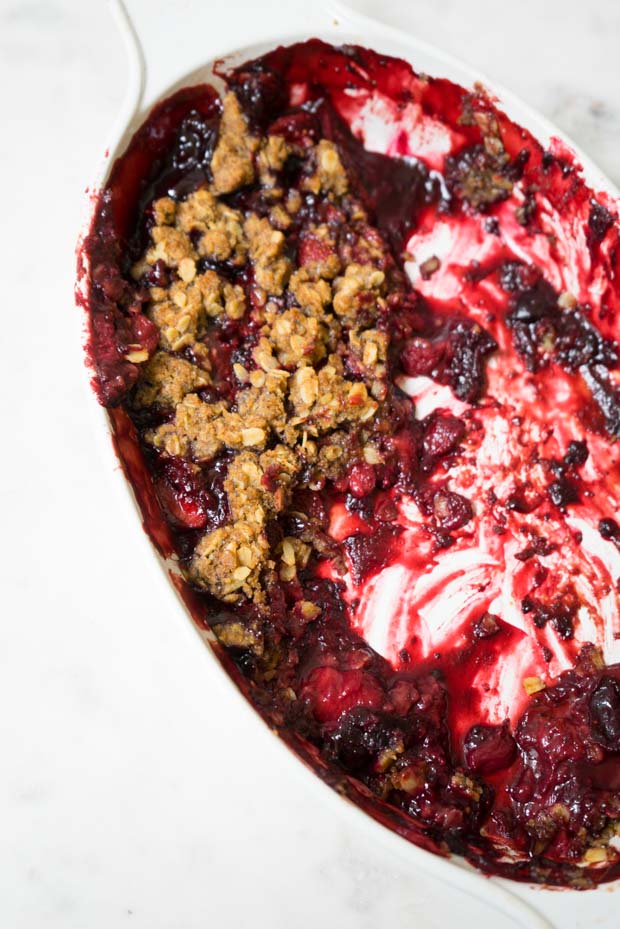 If you've got an abundance of berries, this crunch is even better with a scoop of berry strudel ice cream.